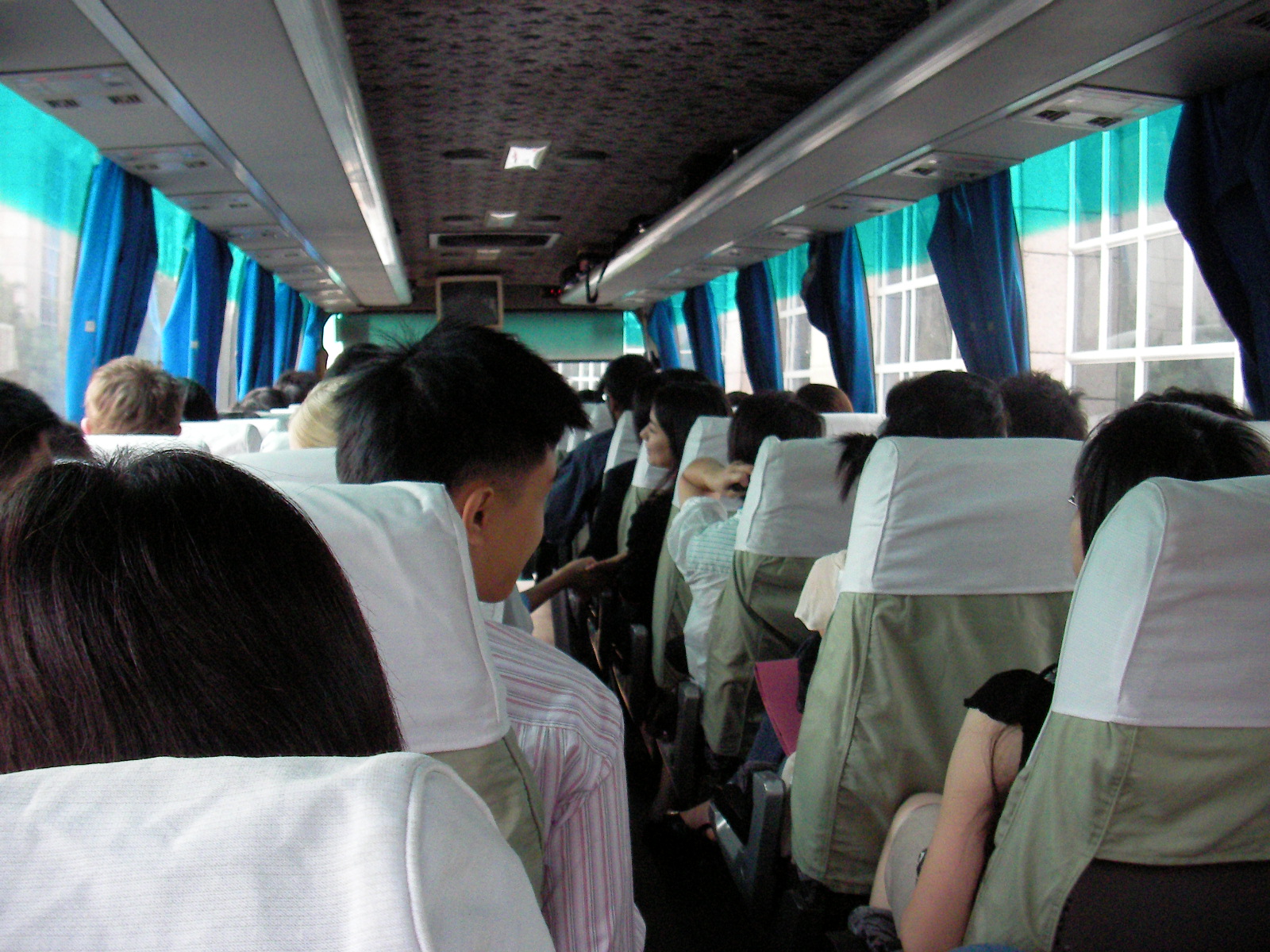 Day 3: August 19, 2007
@ Foreign Language Teaching and Research Press
International Convention Centre
버스타고 한 시간 정도 가야했던 곳.
정확히 어디로 가는지에 대한 설명이 없어 그냥 어디론가 쫌 끌려가는 느낌?
전날 우리방 7명의 아가씨들과 새벽 3시까지 수다떨고 3시간 밖에 못 잤서 너무 피곤했다. :T
이날 엄마 생신이고, 다음 날이 아빠 음력 생신이라 로밍에 국제전화까지 ㅎ
(이번 달 핸폰 요금 장난 아니게 나올 것 같다) 스페인 여행다녀 오셔서 나 중국 온지도 모르셨던 ㅎㅎ 내 주변에 이번에 스페인 다녀온 사람이 참 많다! Makes me wanna go travel, too! hehe
버스 밖으로 봤던 풍경들...makes you wonder many things...
Modes of transportation in Beijing :)
old and new? poor and rich? reconstruction or polarization in sight?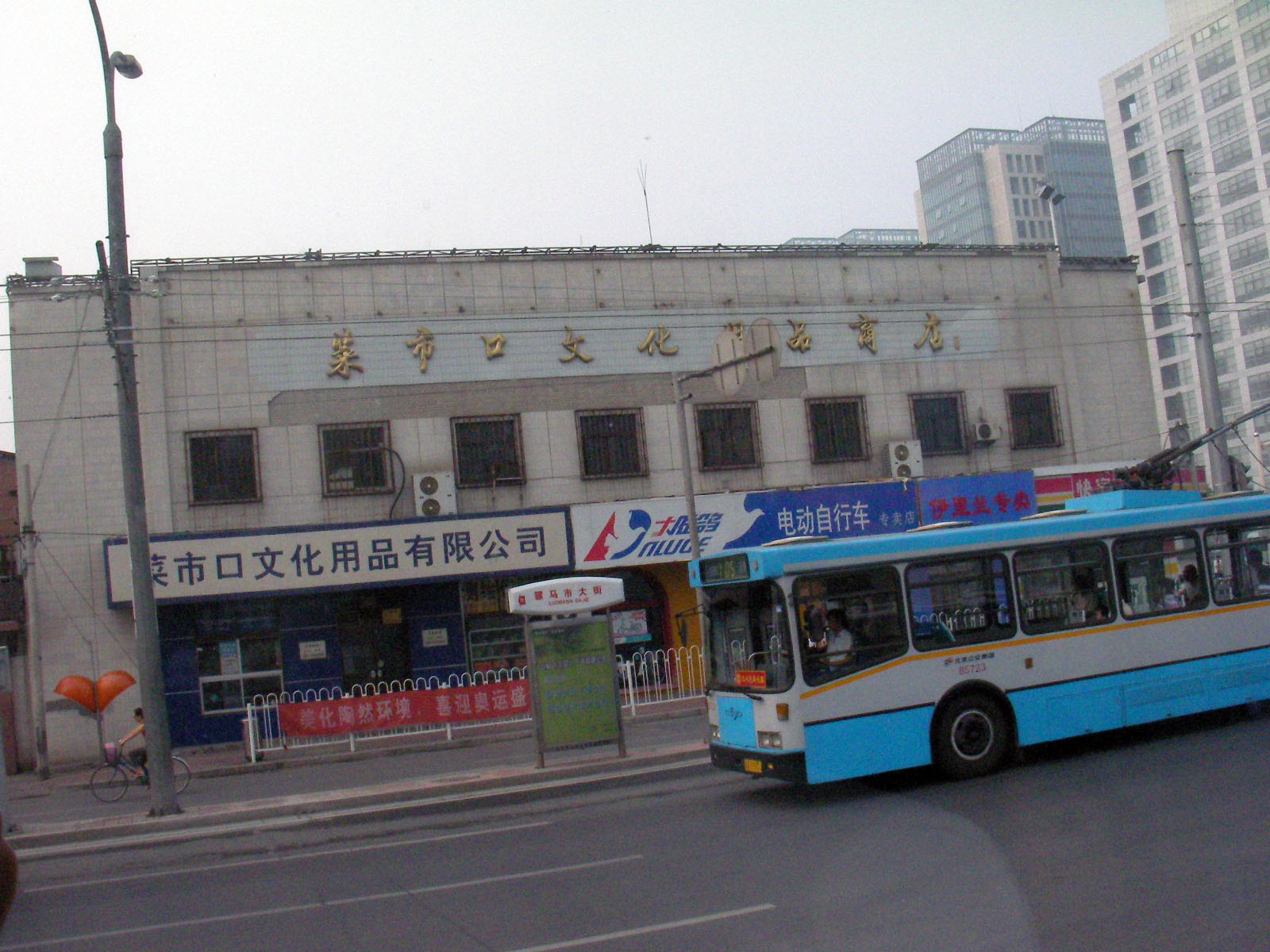 other views...
church in sight!
I heard even though religious freedom is guaranteed in the Constitution, there's actually very little freedom in reality... and this reminded me of the conversation I had with a Chinese friend in July at Pohang...
영순언니랑- 내 저 새?같은 손 땜에 한참 웃었다 ㅋ
언니보면 우리 엄마랑 닮았다는 생각이 많이 든다!
정확히 2년전 APEC Youth Plaza에서 만났던

Waen

! 이렇게 다시 만나다니!
IT was just AMAZING to have met her in such a coincidental occasion like this!
Registration할 때 Waen이 Brigitte!이래서 얼마나 놀랬는지! Out of all places- in Beijing!!!
We promised each other 2 years ago that we'd visit each other in Bangkok and Seoul, but never really got the chance to. I guess Beijing was our meeting point to renew our promises! ;) I still remember every little detail from APEC...
pics from Waen :)
영순언니 Waen me & Dominique
on the last day at the Hotel :)
여기서 잠시 recap to old memories! :D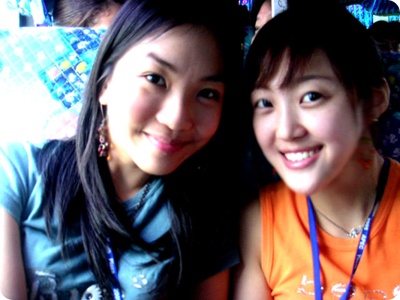 our first acquaintance! on the bus ride to Seoul City Hall :]
민속촌 field trip에서 :)
잠실 롯데월드였나? '0'
성우리조트에서 :)
마지막 날 group photo :) 지금 보니 다들 보고싶다. 뭐하고 지내려나?
수현언니 Waen 나, 우리 이렇게 셋 정말 친하게 지냈는데. 민속촌에서 반지까지 맞추고!
This picture is prettily framed in my room :) 떠나기 마지막날 많이 아쉬웠다.

Sessions
Economic Growth and Beyond: Social Quality on Center Stage




Gil-Sung Park

Development and Democracy

- Zhengxu Wang

고대 사회학과 교수님. 학교에서 한번도 못뵌 것 같은데 학교 분 뵈니 무지 반갑더라 :)
scial quality에 중점을 좀 더 주셔서 lecture 하셨더라면 더 흥미있었을텐데.
NUS에서 오신 두번 째 교수님은 개발과 민주주의의 관계에 대해 강의하셨다.
The more I think about the relation between the two, everything alters upon how you define each term. It's also a problem every developing/transition countries are facing.
교수님은 he said he's a fervent believer in the near-future democratization of China.
과연 그렇게 될 수 있을까? 이 기막힌 history를 직접 경험할 수 있을까?
마지막 강연자 분이 못오셔서 Social Policy에 재민오빠 paper presentation하는데 구경갔다.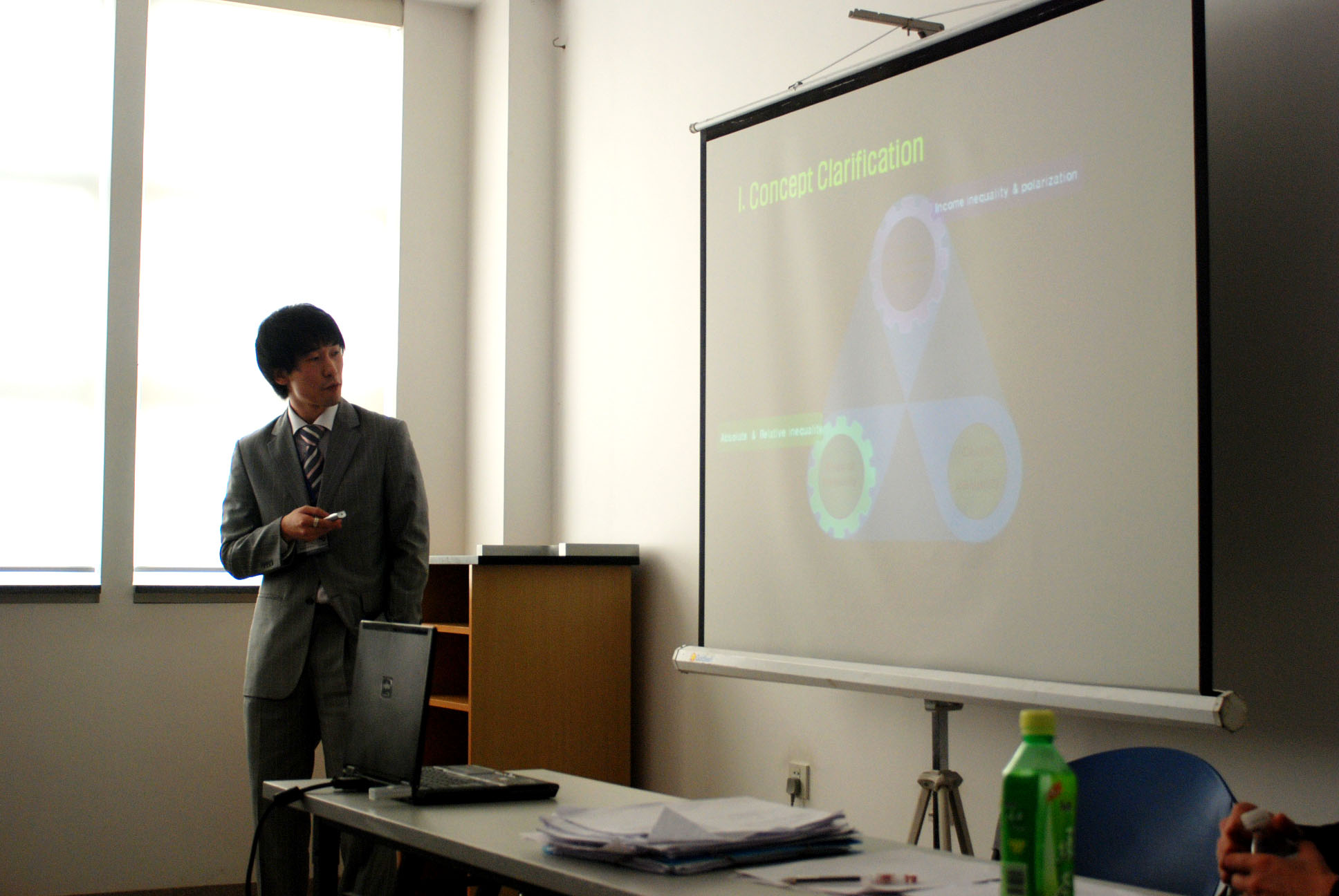 limitations in stat analysis설명하는 재민오빠 ㅋ