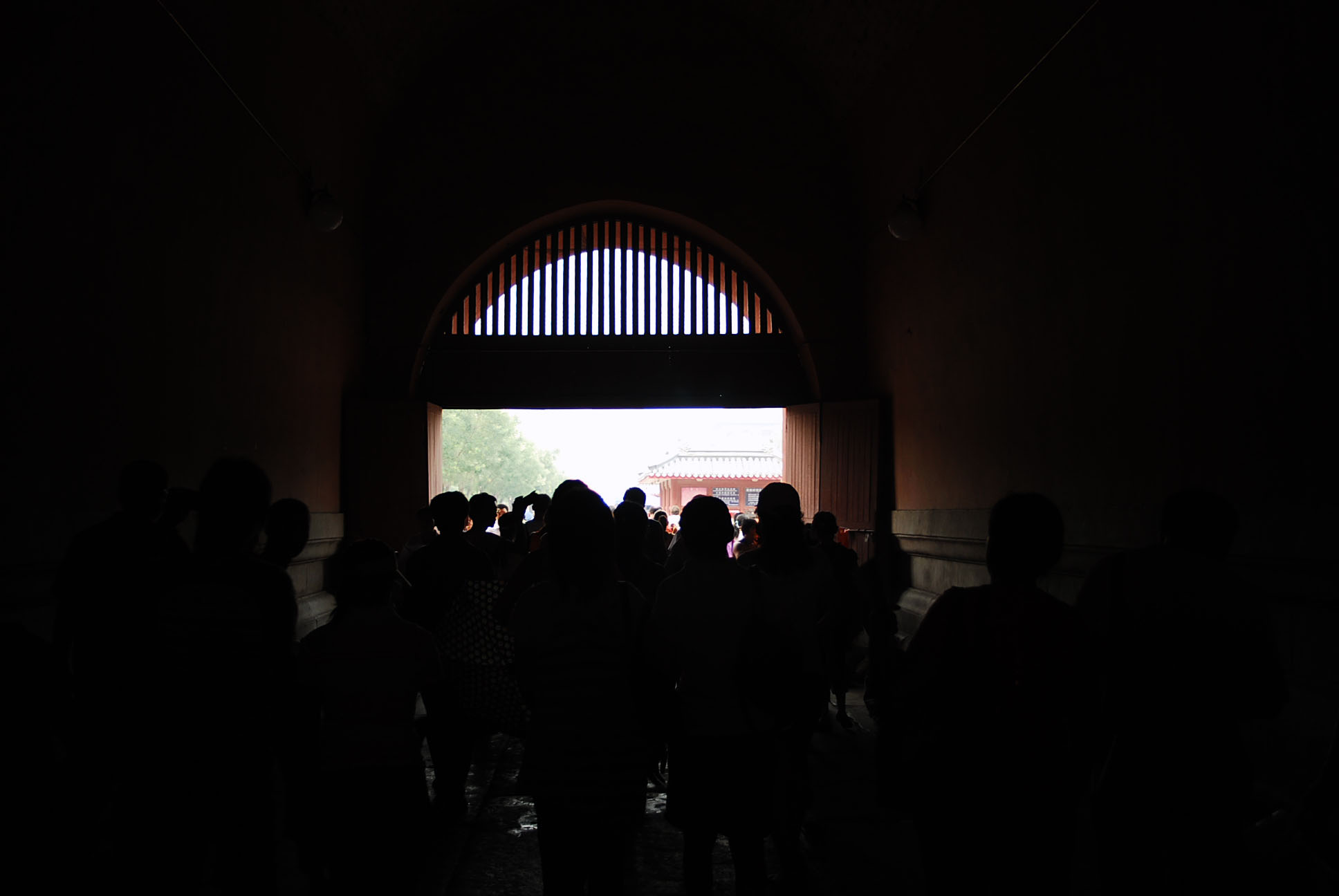 through the Tiananmen, entering the Forbidden City
On entering the Tiananmen
*Scenes from The Forbidden City
Meridian Gate
The Guardian Lion. There were actually a pair of them here.

from Wikipedia :)
Imperial guardian lions

, also called

Fu Lions

or

Foo Dogs

, and called

Shi (獅)

in
Chinese
, are powerful
mythic
protectors that have traditionally stood in front of
Chinese
Imperial palaces, temples, emperors' tombs, government offices, and the homes of government officials and the wealthy from the
Han Dynasty
(
206 BC
-
220 AD
), until the end of the empire in
1911
. In
Greater Tibet
, the guardian lion is known as a
Snow Lion
and similar to japanese shishi. Imperial guardian lions are still common decorative and symbolic elements at the entrances to restaurants, hotels, and other structures. In
Myanmar
they are called
Chinthe
and gave their name to the
World War II
Chindit
soldiers.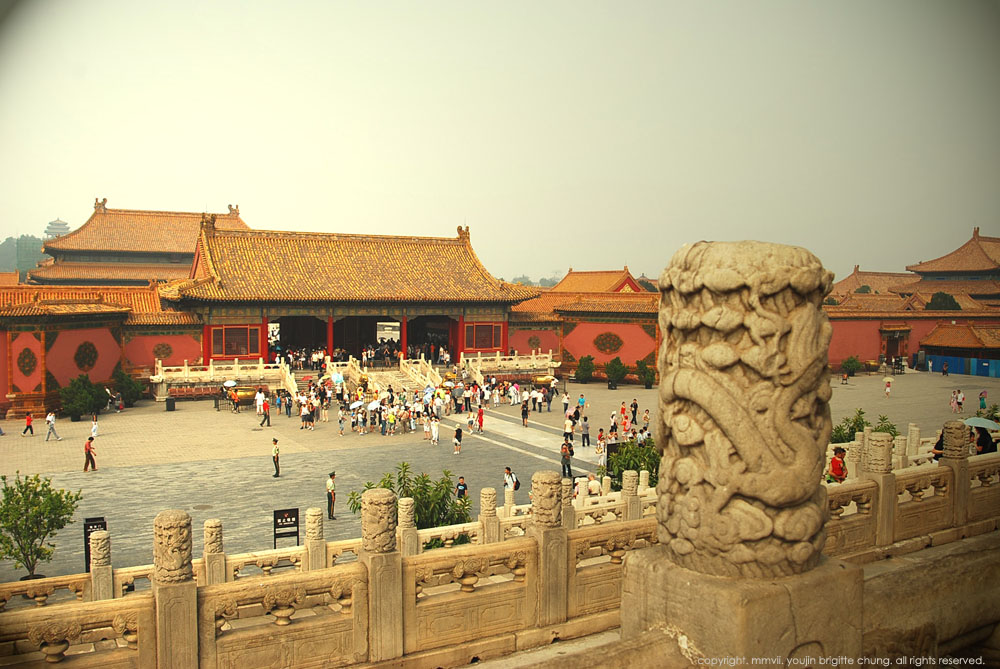 Overlooking WuMen
Outer Court
Walking more than an hour didn't even get us through 1/2 of the Forbidden City- and we couldn't actually make it to the end because of the scorching weather (even water and ice cream didn't help much).
One thing I know for sure now... the mere scale of The Forbidden City is... incomparable to the palaces in Korea. It was much bigger than Palais de Versaille...
Seriously, China has like the

largest

of everything!